Luanda | Bengo | Benguela | Cabinda | Kuanza Sul | Namibe | Huíla | Zaire | Uíge | Huambo | Kuanza Norte | Kuando Kubango | Bíe | Lunda Sul | Lunda Norte | Malange | Moxico | Cunene |

THE PROVINCE OF BENGO
The main advantage this province presents to the visitor is its proximity to Luanda, the capital city of Angola.

Caxito is the capital city of this province, which has an area of 33,016 km2. Sixty kilometres from Luanda, it has a tropical, dry climate with an average temperature of 25°C, March being the hottest month (33°C) and July being the coldest (17°C). The main municipalities are Dande, Arnbriz, Icolo e Bengo, Muxima and Nambuangongo.
Other important places are Cabo Ledo, Lagoa do Panguila, Porto Kipiri and Funda. The main economic activity is agriculture.

The province has a variety of handicraft, which uses local materials, such as embroidery, bamboo, woodwork, blackwood (pau preto), canes and bone. The languages spoken are Portuguese, Kimbundo and Bacongo.

To the north, Bengo, which surrounds Luanda, is flanked by two provinces, Uige and Zaire, by Kwanza Norte to the east, Kwanza Sul to the south and by the Atlantic Ocean to the west.

The natural beauty of the beaches at Pambala nos Libongos, which is seven kilometres long, at Cabo Ledo and Arnbriz is staggering, these being among the most beautiful beaches in Angola.

Nature Reserves
The Natural Park of Kissama: With an area of 990,000 hectares, Kissama is one of the largest in the world. It was opened as a hunting reserve on 16th April, 1938 and was declared a National Park on 11th December, 1957 with an area of 960 km2.
This park has a wealth of fauna to offer the tourist: elephants, gunga, pacaça (water buffalo), nunces, golungo, wild boar, monkeys, red palanca, deer, manatee, talapoim and sea turtles.

The river banks become submerged in the rainy season and hundreds of birds flock to the area: flamingos, herons, pelicans, wild ducks, sea-gulls, eagles and crows.

Through the Noah's Ark project, the Kissama Foundation has replenished the numbers of animals in the Natural Park of Kissama. In the near future, more animals will arrive from South
Africa and Botswana. Two years ago, ten elephants were brought from these countries to settle in Kissama. The objectives of the Kissama Foundation are the defence, conservation, development and equilibrium of Angolan flora and fauna, its diversity and study and investigation projects, for schools or universities, the defence of man's relationship with nature and the ecological environment of Angola.

The Kibinda Forest Reserve: This forest has an area of 100 km2. On its northern flank, there is the trail which goes from Nova Caipemba to Kitexi; to the south, the road which connects Kitexi to the villages. To the east, there is the River Loge and to the west, the River Vamba.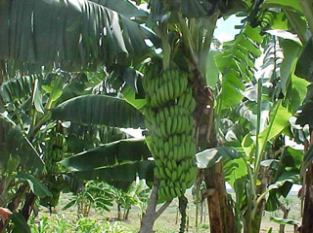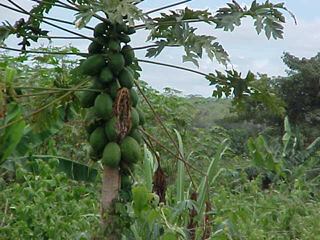 Manna from Muxima
According to a popular proverb, any visitor to the country who drinks from the River Bengo will never want to leave. Apart from enchanting foreigners, the waters of the river also irrigate Bengo province, which is Angola's most fertile agricultural zone.
Bengo is one of Angola's youngest provinces. Created in 1980, it split the capital from its hinterland in order to enable both provinces to focus on their separate development agendas. But it still feeds Luanda with an incredible range of agricultural produce everything from tomatoes and other vegetables to tropical fruits and root crops.
Bengo is also as sparsely populated as Luanda is overcrowded. Bengo Governor Isalino Mendes believes that if could help to relieve the population pressure on the capital: "If we had more facilities, we could easily attract people out of Luanda. Bengo has only ten inhabitants per square kilometre so it could obviously accommodate may people from the capital city and would indeed benefit from a population increase".
| | |
| --- | --- |
| One of Bengo's claims to fame is that it has attracted investment from Coca-Cola, which has opened a bottling plant in the province. According to Isalino Mendes, "Not only has Coca-Cola brought employment to Bengo, but it has also enhanced life for everybody in the province by funding a number of community development projects." | |
The governor is keen for other foreign companies to follow Coca-Cola's example. He is seeking investment for a vegetable oil processing plant, which would enhance the profitability of Bengo's abundant crops, especially maize and sunflowers. Apart from its agricultural wealth, Bengo has the potential to become a great tourist attraction. It is home to Kissama National Park (www.kissama.org), Angola's largest game reserve.
The park is currently being repopulated with elephants donated from Zimbabwe and South Africa as part of the Noah's Ark Project. In addition, the province is not only a destination for foreigners – for many Angolan's, Bengo represents something of a spiritual mecca. An ancient Portuguese church, Senhora da Muxima, has become the site for an annual pilgrimage. Every year, thousands of Angolan Catholics flock to this tiny church built in the colonial style. Senhora da Muxima is so famous that it has become an inspiration for many Angolan musicians. "Tomorrow I will light a candle in Muxima to ask for peace and prosperity" are the words of one of Angola's most popular songs.